Beauty From Bees Hyaluronic Illuminating serum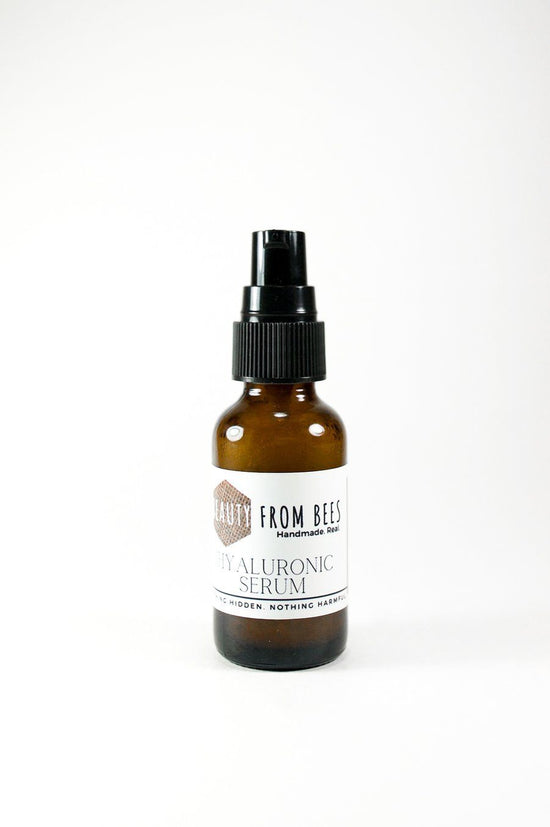 Beauty From Bees Hyaluronic Illuminating serum
Product Description
Description
Hyaluronic Serum and why you need this in your beauty routine...
 Our bodies naturally produce Hyaluronic Acid but as we age so does our bodies production. This incredible ingredient can hold 1000x it's weight in water, keeping your skin plump and supple.
If your looking for the perfect anti aging step look no further. Beauty from Bees perfected formula is packed with natural ingredients to help plump skin and reduce wrinkles, while leaving your skin feeling deeply hydrated and oh-so-soft!
Sodium Alginate is an excellent "carrier" for antioxidants and other anti-aging ingredients, that will help hydrate,soften and soothe skin. 
How To Use: Apply one to two pumps to damp skin. Pat all over the entire face and neck area. recommended to use day and night.
Ingredients: Aqua, Lactobacillus Ferment (Probiotics), Sodium Alginate, Olive Squalane, Glycerin, Sodium Hyaluronate (Hyaluronic Acid), Sambucus Nigra Fruit (Elderberry) Extract, Citric Acid (Gluten & Nut free)