Beauty From Bees Probiotic Hand Spray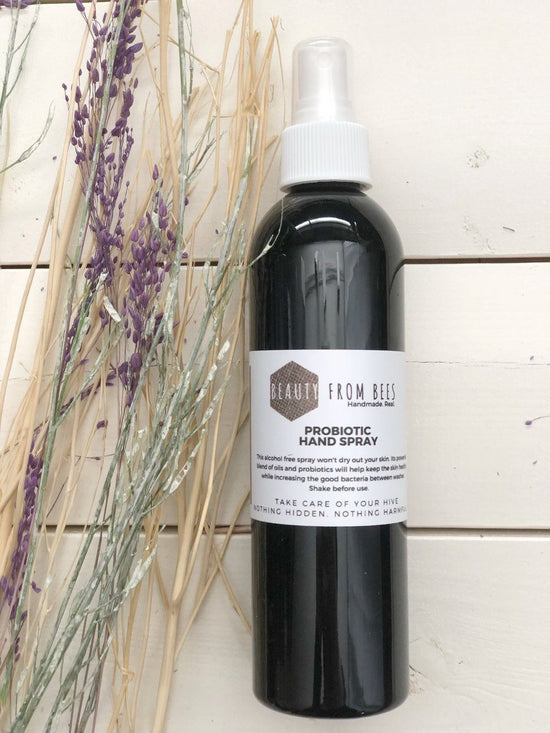 Beauty From Bees Probiotic Hand Spray
Product Description
Description
The perfect way to show your hands some TLC. This alcohol free spray won't dry out your skin. It's powerful blend of oils and probiotics will help keep skin healthy while increasing good bacteria between washes. 
Works great as a general  home spray and Can even be sprayed on shopping carts, doorknobs and bedding to freshen and cleanse the air. 
 Ingredients: Hamamelis Virginiana (Witch Hazel), Aqua, Prunus Armeniaca (Apricot) Kernel Oil, Lactobacillus Ferment (Probiotics), Citrus (Lemon) Limonum Essential Oil, Citrus (Orange) Sinensis Essential Oil,Tea Tree Essential Oil, Pink Grapefruit Essential Oil, Cinnamon Essential Oil, Clove Bud Essential Oil, Eucalyptus Essential Oil.
How To use: Apply as often as needed on hands or areas to be disinfected. ( avoid eyes)