Alora Naturals -Liquid Vitamin B12 (50ml)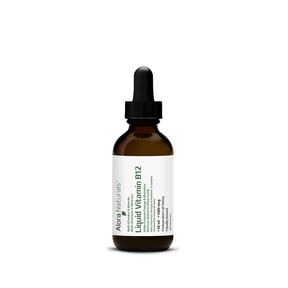 Alora Naturals -Liquid Vitamin B12 (50ml)
Product Description
Description
Vitamin B12 is a water soluble vitamin that can help with cardiovascular and the formation of red blood cells to increase energy.
Ingredients: Vitamin B12 (methylcobalamin).............1000 mcg
Non -Medicinal Ingredients: Glycerine, Potassium Sorbate, Citric Acid, Purified Water.
Directions: Each serving has 15 drops per (0.5 ml) take one dropper  full or as directed by healthcare practitioner. 
Features:  

Soy Free
Gluten Free
Heavy metal check
Vegan 
GMO Free
No artificial ingredients
Health Goals:
Energy production
nervous system
increases acetylcholine - a neurotransmitter that helps with memory & learning
Brain Health
Cardiovascular Health
The synthesis of Red Blood Cells